A story that begins in 1959
SOMATRA is a company that still retains its human touch. Created in 1959, it has gradually established itself as a reference in the international transport market. Based in Switzerland, the company has continued to keep pace with all the new technology available on the market so guaranteeing to meet its clients' demands and offering at the same time increasingly attractive prices.
Our expertise stems from our freight forwarding office in Bardonnex, our event logistics, not to mention SOMATRA's specificity linked to the passion of its family management team: the horse-riding… "Great oaks from little acorns grow".
Always willing to work side by side with its clients, SOMATRA has built its reputation on the quality of its services and its capacity to answer to the most delicate missions such as the transport of medical emergencies, turnkey factories, or toxic products.
Another strong point of the company that made the history of SOMATRA: its comprehensive services. SOMATRA is more than just a carrier, it is a customs facility, it is an administrative support, it is the assembly of your deliveries on site but it is above all a qualified and motivated team at your disposal.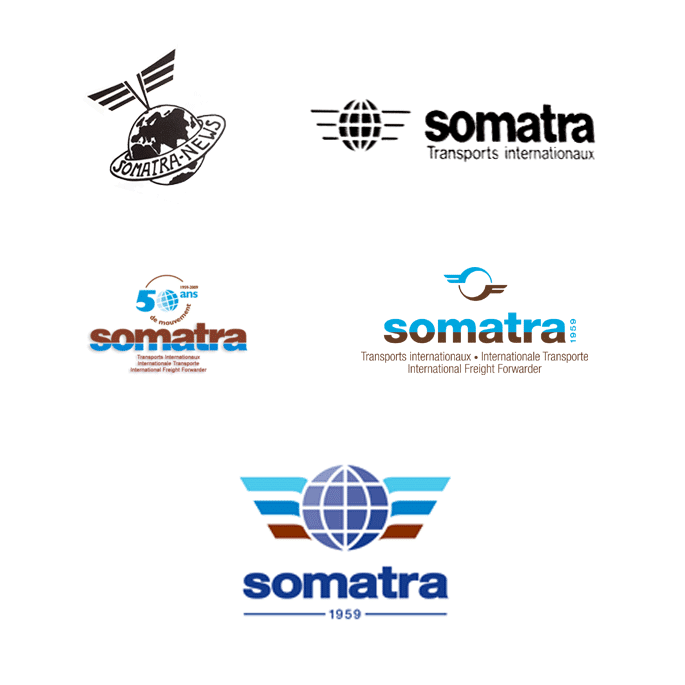 SOMATRA's historical emblem is a small beaver, an animal renowned for its perseverance, sense of duty and organisation. Whether at sea, on land or in the air, we are 'as busy as a beaver' to meet your ever-changing demands, with our tools, to guarantee the success of your transport operations: this is our goal.
Conscientious hard-working and persevering, the beaver is considered a true engineer, recognised for his mastery of the most complex work. This busy little beaver is a tireless builder and also has a great sense of organisation.
Given its excellent adaptability, it can swim like a fish in the water, regardless of the environment: the more diversified the habitat, the more the beaver feels at home there. Curious and inventive, he constantly explores new territories and his ingenuity overcomes all obstacles.
Despite his spirit of independence, his family's well-being comes first, which makes him naturally friendly, for both young and old.
SOMATRA supports the association "Le Respect, ça change la vie" (Respect can change your life)